When you hear the word photographic print, the first things that come to your mind are the past memories right in front of you in the form of tangible papers.
Photographic prints are not only for those purposes. It can be used for magazines, advertisements, gifting decorations and many more. But most importantly, advertisements have the highest amount of profit using photography prints.
What is photographic print?
In simple language, it is the tangible version of a digital copy of a photograph. To break it down even more, it is the polaroid version of photographs but in better quality that will make it more useful.
There are different printing surfaces that you can use. Some of them could be the classic, paper surface; plastic materials; metals; wood or acrylic materials.
How to select photography print types?
Photography prints can be used to target different kinds of audiences or target customers. Depending on your type of target customers you would have to select a specific type of printing.
For example, if you are selling polaroid prints, you would want to target students of any class as it is a new trend for collecting tangible memories.
Like this, understand your target customer first then choose the best type of photographic prints.
For business purposes people like to use the photographic prints on paper and use them as magazines; for more aesthetics, people use acrylics which reflect their lifestyle.
How to edit the prints?
Well obviously you cannot edit the physical print of the photograph so you will need to edit before printing them. One of the best applications for editing pictures is Adobe Lightroom.
If you do not want to use that then there are a lot of other options too. Adobe Photoshop Express, Snapseed, Capture One, Adobe Creative Cloud and a lot more!
Whatever your photograph is about, you should make sure that your color grading is differentiable by the audience. Image sharpness is also another factor you would want to look after.Making your photos too sharp will cause a more deteriorated print. In case you make it less sharper and add more clarity, the print will be more messy.
How to sell photography prints?
Nowadays, Social media platforms like Facebook, Instagram or Tiktok are one of the best marketplaces for you to sell literally anything!
Create a portfolio or website and optimize it for SEO. Choose the right keywords using Google keyword planner which will rank your website on the top when people search for it.
Shoot lifestyle pictures of your prints that you have made and post them on the websites. Add as many links to your website as you can. This is done because the more google evaluates your links, the higher it is gonna rank.
You can use social media for doing the marketing for your website, run social media Ads which will cost a little bit of money but it will be worth it after all!
In order to sell printed photographs, it is better to use dedicated websites which will enhance your sales even more. Websites like Fine Art America, Great Big Canvas, Image Kind, Zazzle and many others are dedicated for these types of photographic printings. If you plan to sell on your own website, you can set the prices the way you want and the profit is 100% all yours! Potential buyers become more interested to buy from your store when they see you have a website unlike other sellers.
How to set the price of photographic prints?
Firstly, identify what type of prints are selling or are in demand where you are planning to sell, that is, the platform. Secondly, decide what type of materials are other sellers using, is it paper prints or metal prints or some other?
Once you figure out other sellers' strategies and uniqueness in setting the prices, evaluate how you would want to set the prices. Make sure you are making enough profit from the price that you set and that you are not setting the prices out of the roofs.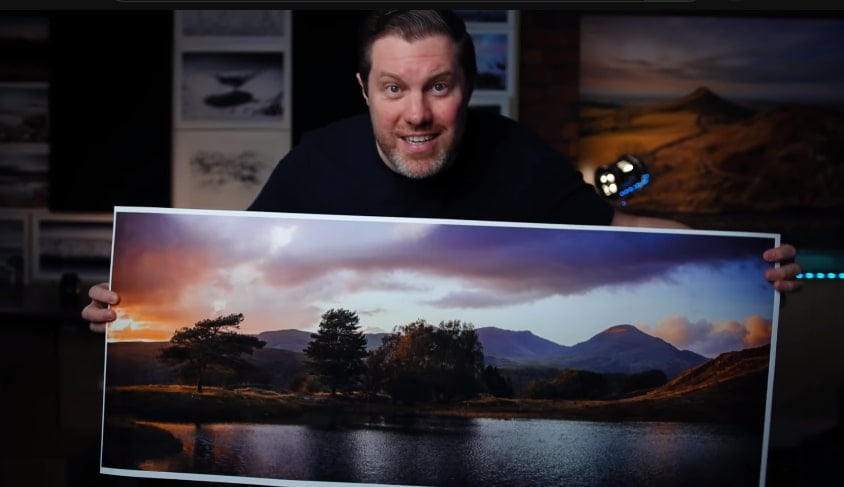 Tips for selling photographic prints:
Shoot pictures that talk.
You cannot shoot random pictures of anything, print them, list them up on your website and expect them to sell. You have to bring in the liveliness of the pictures in order to get that attention.
Participate in art fairs and exhibitions.
Participating in these sorts of events will teach you how to take pictures that talk.
If you understand your target audience, you should create such an offer for them that is irresistible. And one to do that is to keep your subscribers busy with valuable content all the time.
Marketing in such a field will definitely require a lot of hard work, patience and strategies. But if you can manage your time, money and focus into this sort of business then slowly but surely you will be on the top without any doubt.