Who doesn't want their pictures to look exceptional, right? It's even more important in case it is for a professional purpose. The photos need to be suitably edited to make them eye-catching.
Editing images is somewhat complicated and requires a lot of expertise to do it correctly. So, it's often wise to delegate the task to an expert. But do you know how to choose the best eCommerce photo editing company?
The best eCommerce picture editing firm will offer you top-notch edited pictures in the shortest time. Check their instant editing capacity and portfolio to find a reliable photo editing firm. You should also consider their delivery and support time to ensure the best outcome.
Remember that you must look at more factors to choose the top-notch eCommerce photo editors. Follow some expert tips to make the process simpler and less time-consuming. 
Expert Tips On Choosing The Best eCommerce Photo Editing Company
Big and small companies are recently leaning toward promoting their products by publishing impressive pictures through social media. So, eCommerce picture editing firms' value and popularity have increased.
However, from the vast number of photo editing companies, choosing one can be tricky. You can do it quite easily if you go through these tips individually.
Consult Experts
The first thing you should do before selecting a photo editing company is run it through some experts in this field. The people with experience and expertise in photo editing will be able to give you the best advice. In addition, they will certainly know if the photo editing company will be an excellent fit to edit your pictures.
The experts will also determine if the firm's staff is experienced and capable enough to complete your job. Good eCommerce picture editing agencies employ professionals with years of experience who are known for doing high-quality work within the deadline.
Gather Reviews From Previous Clients
Reading reviews given by previous clients is extremely important to find a reliable company. So, you should do your homework and read reviews, ratings, and testimonials about any firm you think of working with for picture retouching services.
There are various platforms available where you will get authentic reviews, like google reviews, Trustpilot, quora, and more. You can decide about the company based on the reviews and other evidence from these platforms.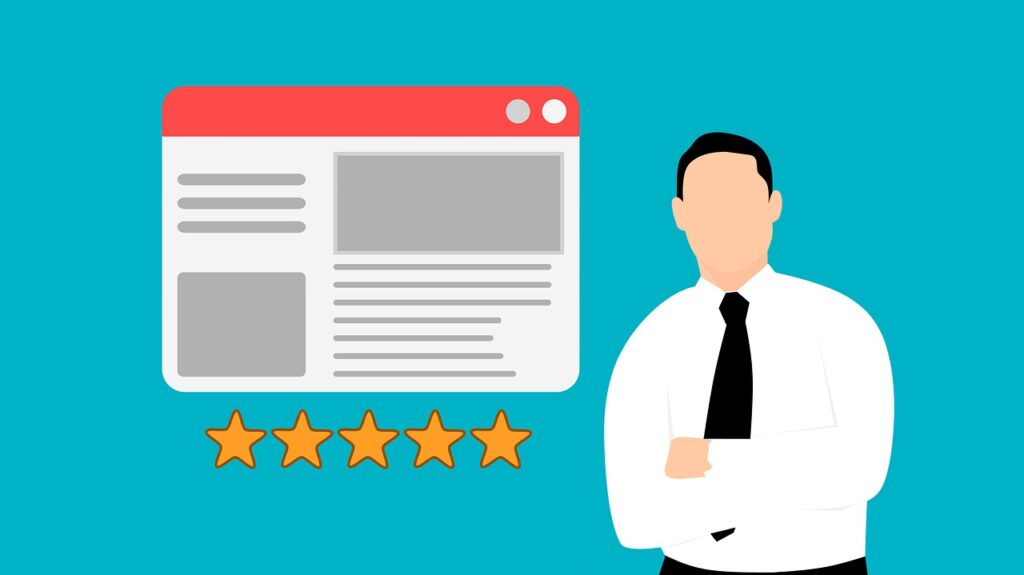 Also, consider the percentage of satisfied clients, any complaints received, the nature of those complaints, and whether the company has experience working in your industry.
Calculate The Cost Of The Service
The most vital factor in choosing whether you should acquire an editing service is the cost of the service. Because no matter the financial condition, money is undoubtedly a concern for everyone.
Cost-effectiveness is the main advantage of outsourcing photo editing work. But, you should not only lean toward a company that offers you the lowest price but also consider all the other factors.
Verify Their Image Editing Methods
The methods of an eCommerce company's image editing reflect how well it will perform. If you are familiar with photo editing, you will undoubtedly be able to predict how the service provider will perform over the long run.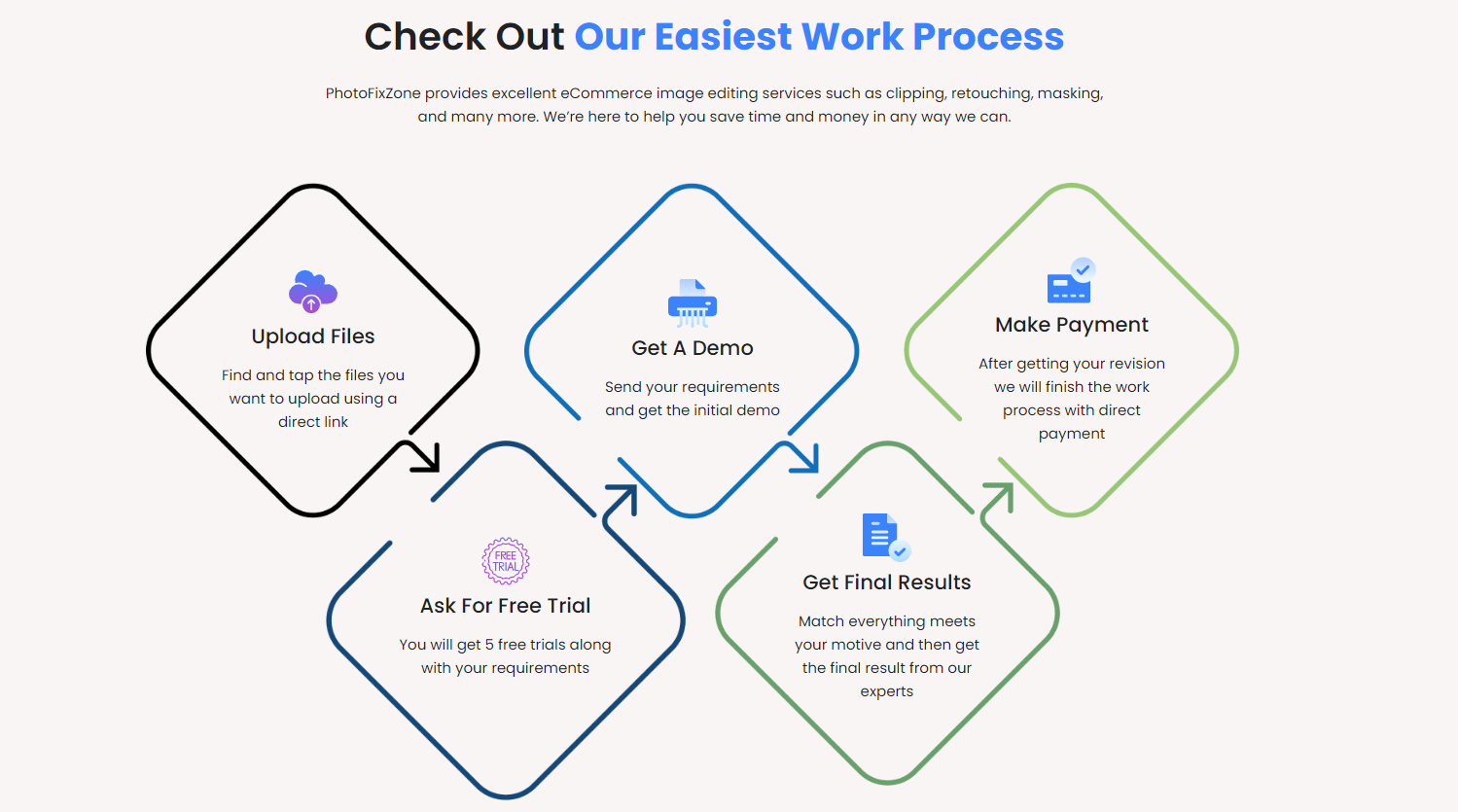 A photo editing company can use numerous methods to complete an image editing job. But none of the techniques are guaranteed to produce flawless results for your photographs. Remember that professional photo editors constantly use the most current methods and tools.
Talk About Revision Options
Talking about revision options is essential if you want a hassle-free experience with a photo editing company. But, most expert photo editing companies may not require a revision request.
That being said, there are instances when you'll need to make changes. Check out their revision options for that. Most businesses give free basic revisions.
Nevertheless, if you require a complex edit or modification, check with them beforehand and get your questions answered. Most reputable firms will provide unlimited revisions until you are satisfied.
Ask About Data Security & Privacy
One of the crucial things to do before selecting a photo editing company is to ask the company about its data security. It would be best if you also considered whether or not a non-disclosure agreement will be made for the project.
You must consider other minute factors when selecting the best photo editing services. First, ensure the finest picture editing service offers safe cloud storage for your image files. Additionally, check if their platform is safe and reliable for uploading or downloading images once the project is complete.
Documentation and contracts are crucial components of the deal, which increases confidence and assurance that your project is in capable hands.
Confirm Turnaround Time
The turnaround time is critical when appointing a photo editing company to edit your photos. It means how fast the editing company will be able to deliver your pictures.
The best eCommerce picture editing services usually have a short turnaround time. They complete their job within the deadline most of the time. To make sure the company you choose provides the picture within the turnaround time, you can check the number of assignments delivered within the turnaround time.
Check Company Website And Portfolio
Make sure you have viewed the portfolio of a picture editing company's work in related fields before deciding. The company's portfolio will help you choose a company that will meet your needs.
You should also check the editing company's website to see if it fits your project. Reliable and top-notch eCommerce picture editing companies will have a highly optimized website. They will also add their previous work experiences and portfolio on the website.
Use The Free Trial Option
Most eCommerce photo editing firms offer a free trial option as a marketing strategy. They will edit a couple of pictures for you to show how good their work is. You should use their free trial to see if the business is suitable for editing your photographs.
However, some firms can provide excellent service only during a free trial to make you purchase their plan. So, be very alert during the free trial period.
Get A Clear Idea About Their Terms And Conditions
The terms and conditions are the most critical aspects of using a reputable product photo editing service. Once the company fits your editing requirements, you should proceed to the T&C. You must read the terms and conditions thoroughly before agreeing to them.
Then, you can choose the firm to edit your pictures if you find their agreements simple to implement.
On A Final Note
Choosing a top-notch photo editing company is crucial if you want your pictures to look incredible. If you go for a mediocre eCommerce picture editor, you won't have the best outcome and might lose a fair bit of money. So, you should follow the tips to select a reliable company for editing pictures.After reading this article, we hope you understand how to choose an eCommerce photo editing company that will meet your needs. But ensure that your pictures remain secured and misused by the company before choosing one.